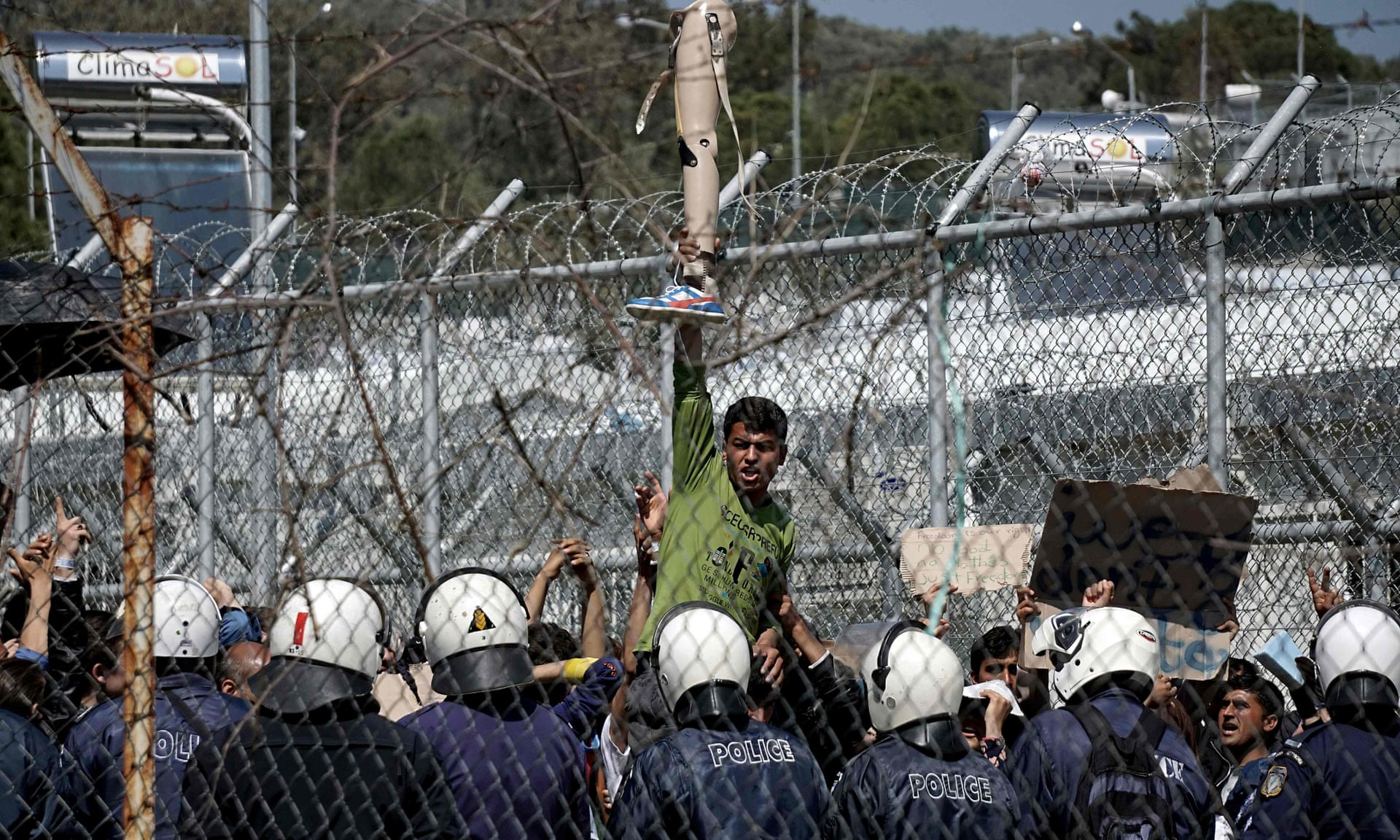 3 april 2016 – The Greek government is bracing itself for violence ahead of the European Union implementing a landmark deal that, from Monday, will see Syrian refugees and migrants being deported back to Turkey en masse. 
Rioting and rebellion by thousands of entrapped refugees across Greece has triggered mounting fears in Athens over the practicality of enforcing an agreement already marred by growing concerns over its legality. Islands have become flashpoints, with as many as 800 people breaking out of a detention centre on Chios on Friday.
Some 750 migrants are set to be sent back between Monday and Wednesday from the island of Lesbos to the Turkish port of Dikili.
Read the complete article at: The Guardian
Source: Lizzie Dearden, The Guardian,
Photograph: STR/AFP/Getty Images